Customizable rectangular Seeded Gift tags
Regular price

Sale price

$39.00
He he hello ~
Our fabulous gift tags are ready for any occasion!, birth day gifts, weddings, baby showers, you name it! and if you want them personalized, well shoot us a message! 

Keep it growing!
Seeded Memories Gift tags are made of handmade and eco-friendly seed paper! Crafted with 100% recycled materials (such as newspaper, used office paper, and other post-consumer paper), hand-pressed, hand-cut, and hand Illustrated.
You can also write on them with a ballpoint pen, just mind that we do not use any bonding (like corn starch or glue) so any sharp tip will rip the paper, and any water will start the germination process.
These Gift tags can be planted in soil, outside, or inside to grow beautiful wildflowers. And our flowers attract bees and pollinators that will help the environment with every thought.
The seeds in our Gift tags are embedded in 2 layers of paper, protecting the seeds until ready to plant.
Heart tags are 2'' x  3.75'' in size.
When you get Seeded Memories Gift tags, you get a meaningful way to deliver a message. A message that will become a memory garden.
DISCLAIMER
The color of the paper is dependent on the recycled materials used and therefore might be slightly different from the photo. The seeds used, create a textured surface, making each card unique and therefore the graphics might have slight flaws adding character to the cards.
Unfortunately, we're not responsible for the lack of flowers that grow from your cards. We do generously seed the paper, however, if planted properly, they should grow!
Check the Tabs down below for more information!
Shipping materials

All our shipping materials are completely recyclable. From the poly mailers to the brown craft envelopes for the cards we use. we also use twine that can be reused for wrapping presents or hanging your gift tags. Everything we use is thought to be reused or recycled.

We do not use any type of plastic in the shipping of our cards, in the rare case your product arrives damaged, please contact us in the contact section.

Our shipping materials are from the amazing people of Eco Enclose, and the Envelopes are from Cristal clear bags Canada.

If you want more information about them, check the links below!

Mailers and shipping materials
Read me before selecting personalizaiton

If you choose the personalization option, at the check out there is a note section. Please write the message you want inside your card and we will print it for you. when you check out, don't forget to put the address of the person you are sending this card to.

In case of a different type of personalization, please go to our contact information and send us a Message. we will respond as soon as possible!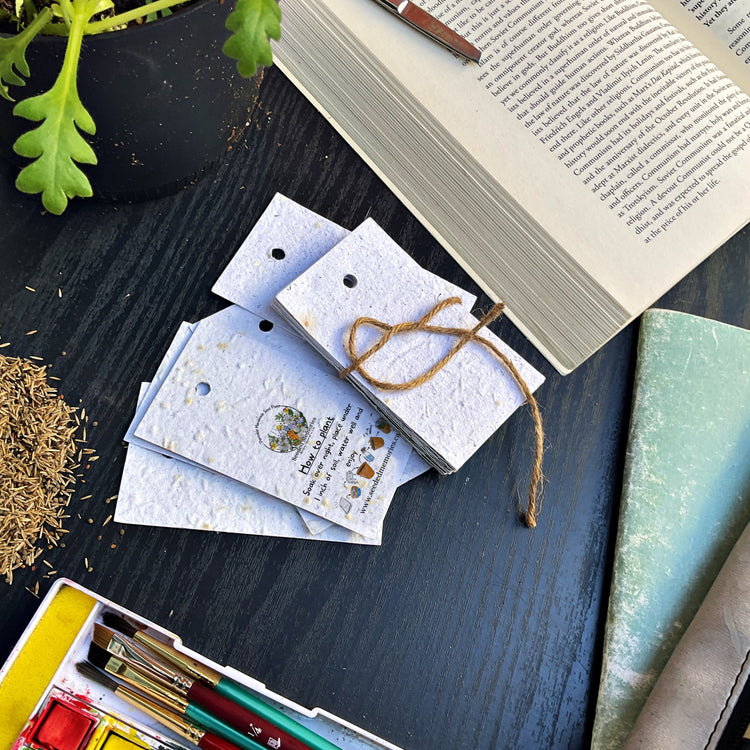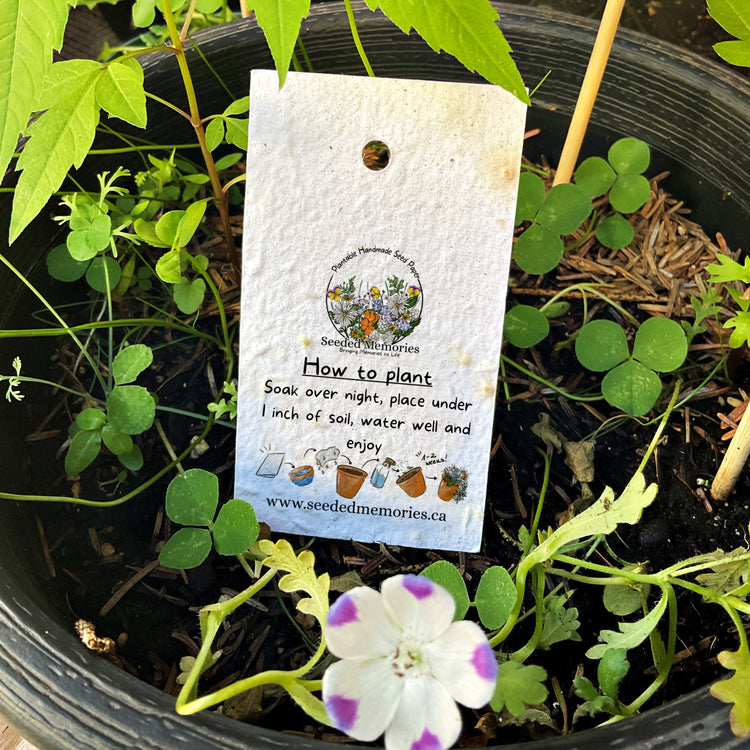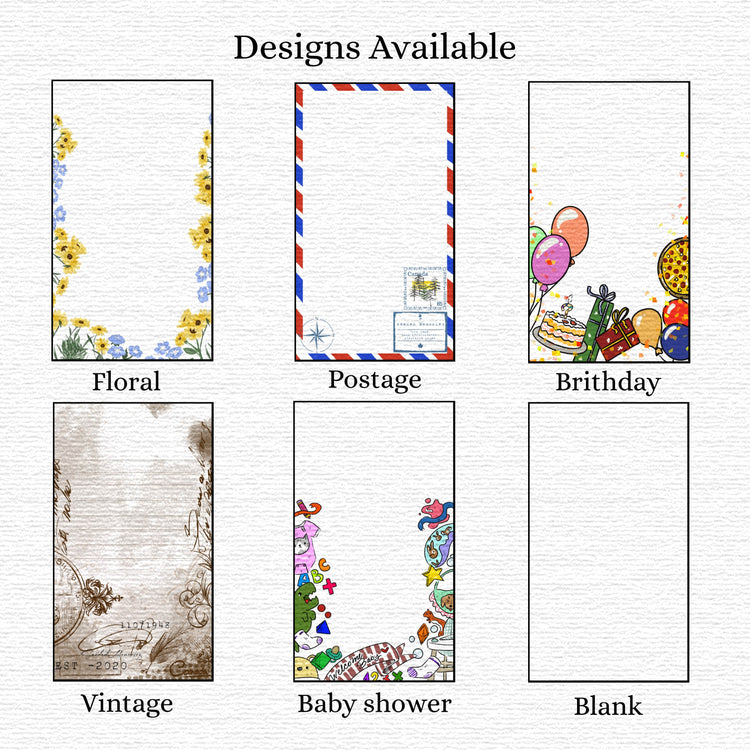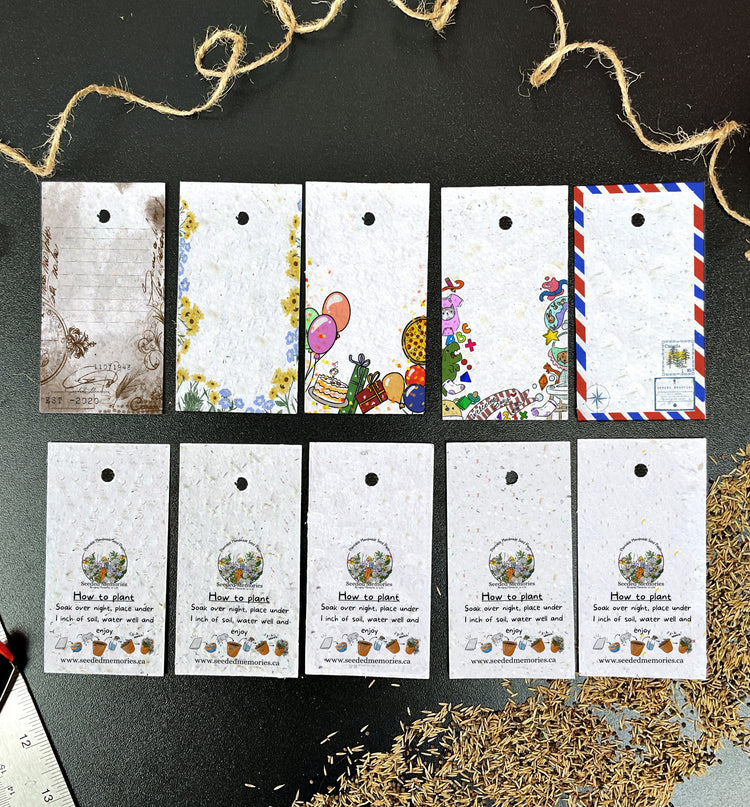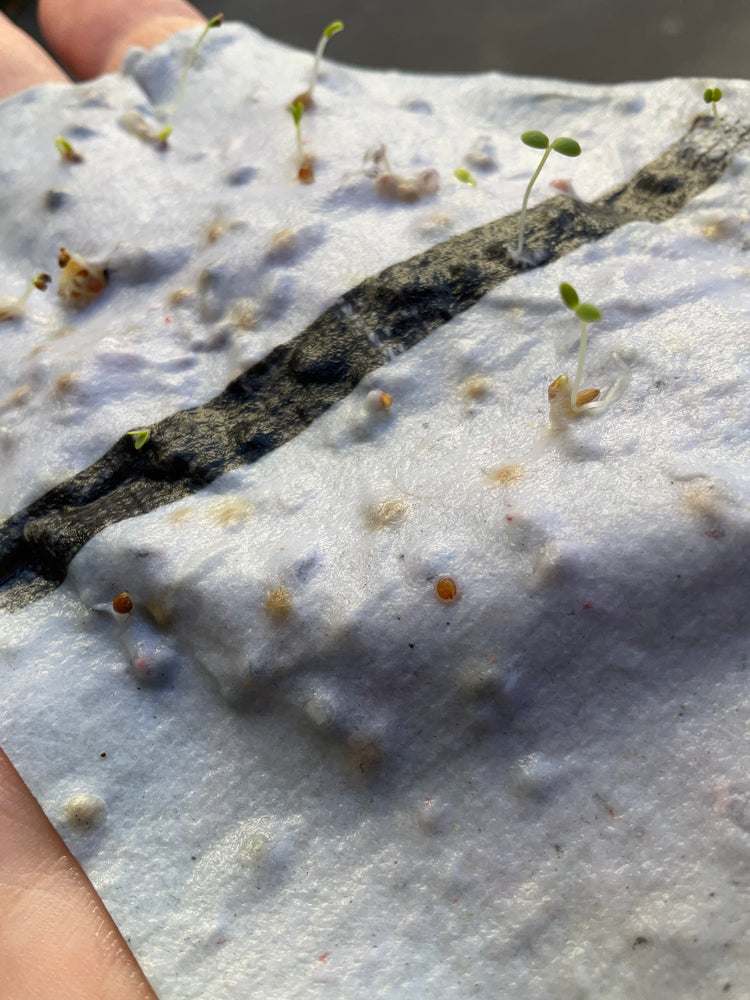 Before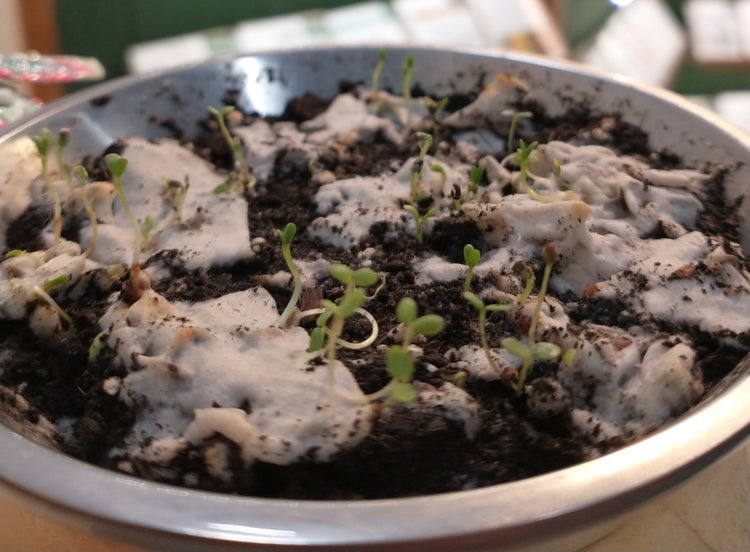 After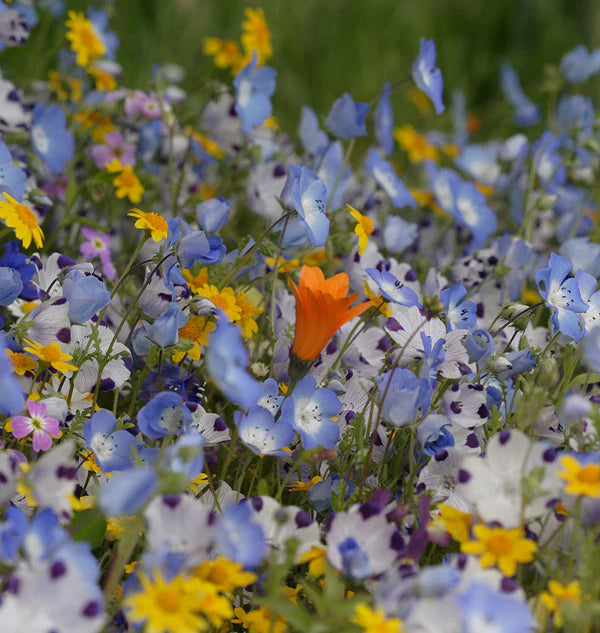 Reviews





Packed nicely, great quality, so cute!

Alison
We used this as a tag on a memorial beautiful little tree we had in baskets at a memorial. For people to take home and plant in memory of my father-in-law. A nice touch and they used the wording I requested. Delivery was fast and on time. Great vendor communication.

Ava
Amazing response, fast and beautiful product! So excited to give these as our little wedding favors

Amelia
These tags were super cute and worked perfectly for my baby shower. Loved having the instructions on the back. They shipped fast and arrived in plenty of time.

Alexandra
Everything was exactly as presented and despite my last minute order it came very quickly. Thank you !

Sylvie